How was the new year? :) Hooray, for my first entry this 2015! Hello 2-0-1-5!!! Yay! How I missed this site so much. :( I know it's been quite a while, been out since August 2014. Boohoo.. I've been drastically, and lazily busy with life, personal issues, stuff and whatnot these past few months while drinking a cup of hot green tea on the side.
So yeah, I don't know where to start but here's a glimpse of my 2014 in random, very tiny photos. LOLOLOLOL :D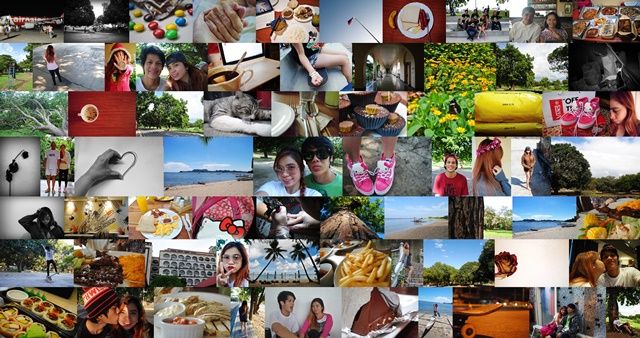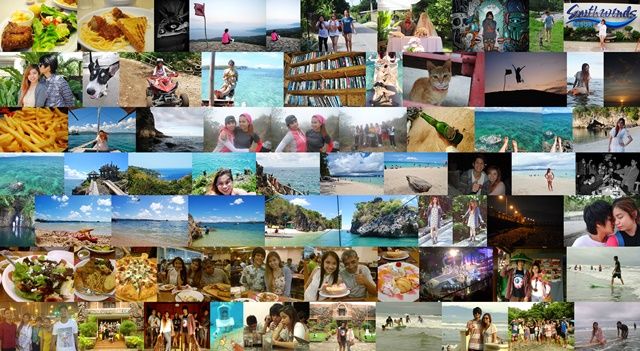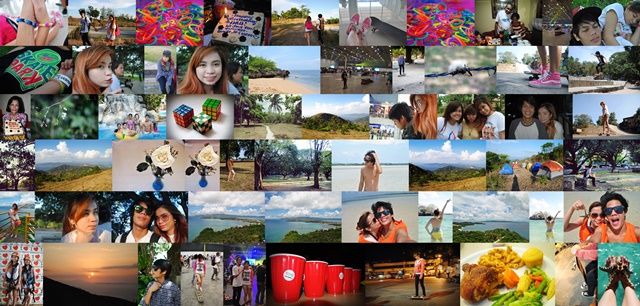 My 2014, just like everyone had, was full of UPs and DOWNs. What's new, right? Life, as we all know, is full of surprises. I've been through a lot of crazy fun and excitement, through pain and heartaches, through amazing adventures and escapades. I lost some "friends", and gained new ones. I've got lots of people around me before, but now I learned who the real ones are, and I'm thankful I did. I don't have much friends now. Well, I'm used to being alone, so I'm happy because I know that the ones who were left are all true. I loved, lost, and gained. I realized second chances are much better. Both individuals have learned their lessons, knew how to sacrifice, and appreciate what they have. Love has definitely much more meaning than what we think it is. Honestly, I love the fact that I am inlove right now! (◍•ᴗ•◍)❤ I've also been out of town most of the time, one of the reasons why I don't have time to make posts or updates. As always, I'll be that little girl with a heart of a wanderlust. I'm trying to explore the world as much as I can. I feel like there's so much more that I need to see, to feel, to learn. I think the love of travelling is one things that will remain in me until I grow old. :)
Being out from the cyber, or as we call it "internet" world made me appreciate a lot of simple things in life that sometimes I overlook. Simple things matter: just like drinking tea every after meal, or while reading a good book; turn off the television and try to explore the things around you, maybe there's something you can add to you Project 365 photos; walk your dog, or your cat, or your anything, just walk outside and feel the breeze and sunlight; eat a hearty meal without looking for a resto that has wifi, or better yet eat a hearty meal with your family; go out, plan a trip or two with your friends and/or loved ones, explore your country, explore the world. Start today! :)
What New Year's resolution's do you have for this year 2015? If you have one, I encourage you to make it as a goal. Saying "there's always next year" is a no~no! Remember, your last year's "next year" has already started today! If it happens that you don't have one, it's fine, I'll give you a tip. :) To tell you the truth, I don't make any new year's resolution, but I certainly make goals and plans. Last year, I wasn't able to finish my Project 365 photos because of personal problems, but I'll make sure I will this year. It's one way to practice my photography skills and imagination, as well as capturing highlights of each day. :) I'll also be much much more thrifty, travelling funds sounds good you know!
Anyway, enough of my non sense rants. Here are some goal/tips I searched from the net. Start your very own Project 52 now!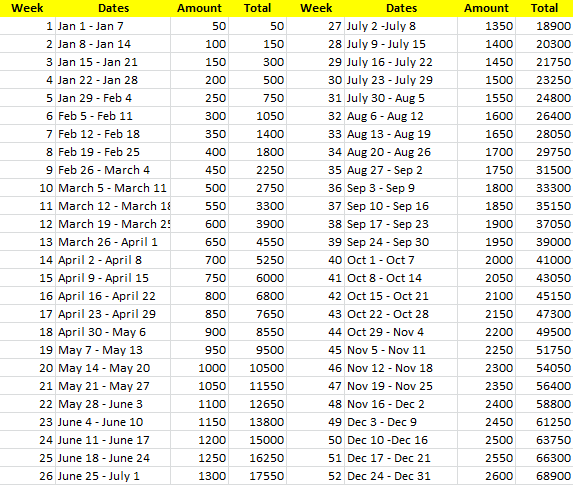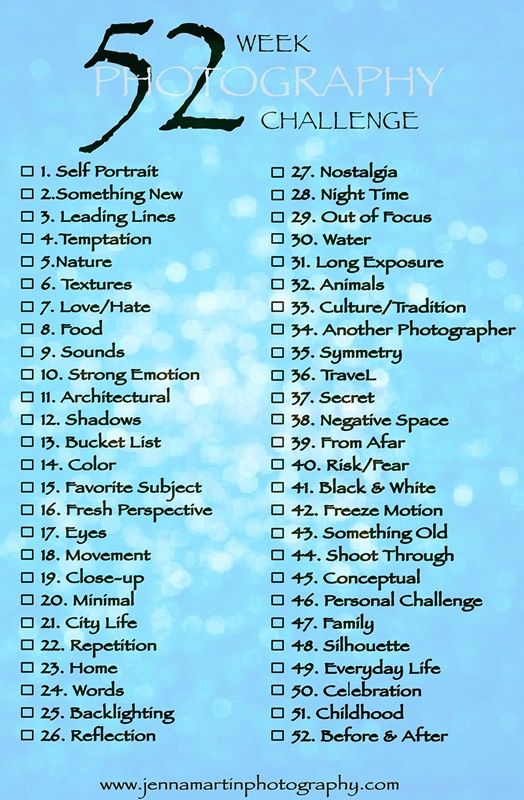 I hope this would be of much use to you as you make your 2015 one of the best years you have. :) Happy New Year!
Aaaaaaand................
THA
NK Y
OU S
O MU
CH 2
014
!!!
PS:
Not when I'll be ale to update again, but we can be friends on
Tumblr
and on
Current Mood:
thankful
Current Music: Ed Sheeran - Thinking Out Loud